Callie Marie Yacht
Cruising In Luxury
Welcome aboard Music City Cruises, your primary destination for unforgettable yacht rentals and luxury cruises in Nashville. We are thrilled to present our magnificent and swift Callie Marie yacht to you. This floating paradise promises an extraordinary experience like no other. Learn more about how you can begin the yacht rental process today.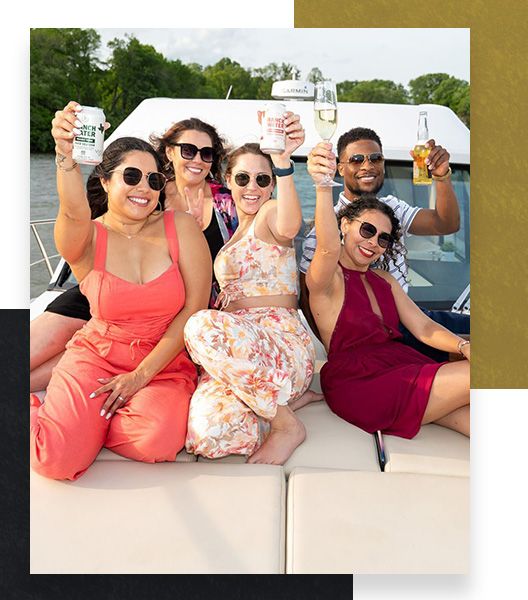 The Callie Marie
Looking for the best party cruise in Nashville? The Callie Marie is a perfect choice and stands as a testament to luxury and elegance on the water. Its sleek and spacious interior exudes extravagance, making it the perfect choice for hosting your next party or special event in Nashville. Whether you're planning a corporate gathering, a milestone, a wedding reception, or an anniversary party, the Callie Marie yacht will set the stage for a memorable affair.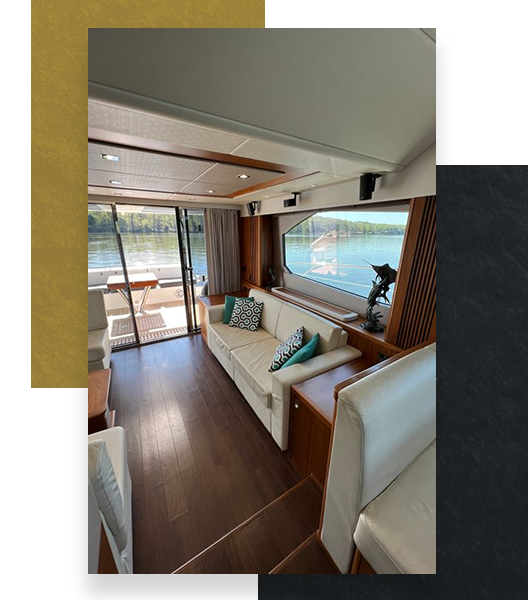 Features on the 65' Callie Marie
Our luxury cruises offer unparalleled ambiance, so step aboard and be greeted by a world of sophistication and comfort. The interior of the Callie Marie has stylish furnishing, exceptional lighting, and ample seating arrangements. From polished hardwood floors to breathtaking views of Nashville's skyline, we ensure every detail delivers an atmosphere of luxury and indulgence. Features on the 65' Callie Marie include:
Fly Bridge

Tender

Wine Cooler

Large Lily Pad

Paddle Board

Grill

Stove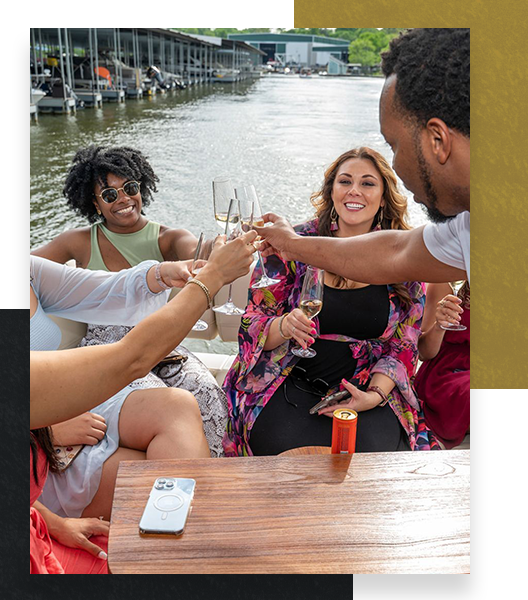 Why Host your Next Part with Music City Cruises
When you choose Music City Cruises, you not only gain access to a world-class vessel, but you also open the door to once-in-a-lifetime experiences. Our team will work closely with you to bring your event to life with our attention to detail, commitment to excellence, and our highest quality of service.
Make your next party or event an affair to remember
At Music City Cruises, our experienced and professional staff is dedicated to ensuring your event runs seamlessly from start to finish. Make your next party or event an affair to remember when you partner with the best party cruise in Nashville. Contact us today to discuss yacht rentals and embark on a journey of elegance and luxury aboard the Callie Marie.