Welcome to Music City Cruises
At Music City Cruises, we're proud to offer an inclusive yacht charter experience on one of our yachts in Nashville. Whether you live in the area, you're in town on business, or you're visiting on vacation, it's our mission to treat you to a upscale experience that you'll think back on fondly for years to come. From dinner parties to corporate events to anniversaries, we're here to make any occasion a whole lot more special.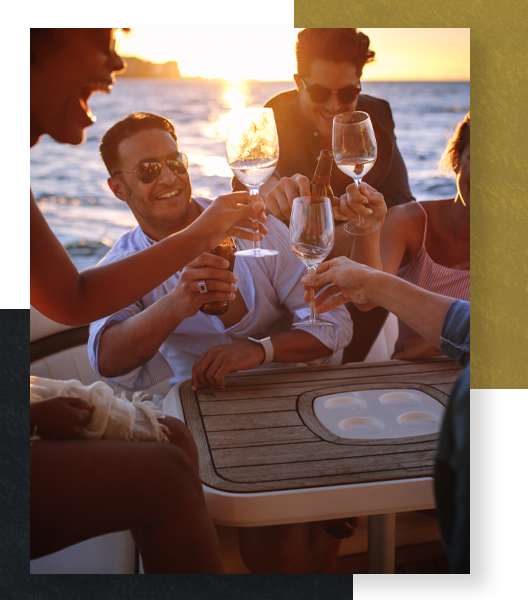 Make your group event something to remember
Music City Cruises is second to none when it comes to luxury cruises. We're passionate about what we do, and our highest priority is to ensure that you have the time of your life. In other words, we provide more than just yacht charter services — we strive to offer the Nashville boat cruise that genuinely feels like a once-in-a-lifetime experience—planning a luxury event for a group of friends and family? Want to have a yacht birthday party with a large group? Whatever the case may be, we'll make sure you have a blast when you're aboard an upscale cruise with us.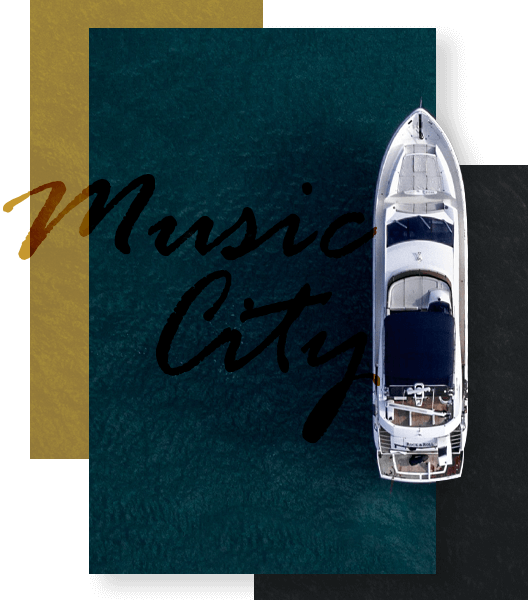 About Music City Cruises
Nashville was the inspiration for Music City Cruises, founded in 2022 to provide fine cruises around the Nashville area. Our goal is to offer a captain, and crew for every yacht charter within our fleet. Our mission is to make certain that your event, whether it's a big event with your company, a special occasion with your family, or an elegant celebration for you and your partner, is one you'll remember for many years.
Schedule Your Cruise Today!
There's no time like the present when you're ready to take advantage of our luxury services! Have a question? Ready to schedule a time to enjoy one of our yachts? We'd love to hear from you, so contact us today.